Blazor Framework, I am still buzzing with excitement about finding Blazor.
Spent two weeks continuously reading every article I can find about it and still slightly confused and scared to start such a major project in an experimental framework. Everything about it makes me happy and excited to learn but what happens if Microsoft does not decide to support it?
Blazor -What makes me love the idea
Well as I have explained before my whole working life as a full stack developer I have based my technical knowledge on Microsoft products. I suppose it started out as they were the best in the market and were always ahead of competitors and became stable products for some of the big projects I have been involved in.
Now the world has changed with the evolution of open sourced products it has given people so many more options when it comes to development. I love experimenting and trialling all these great new products but always go back to C# and .NET.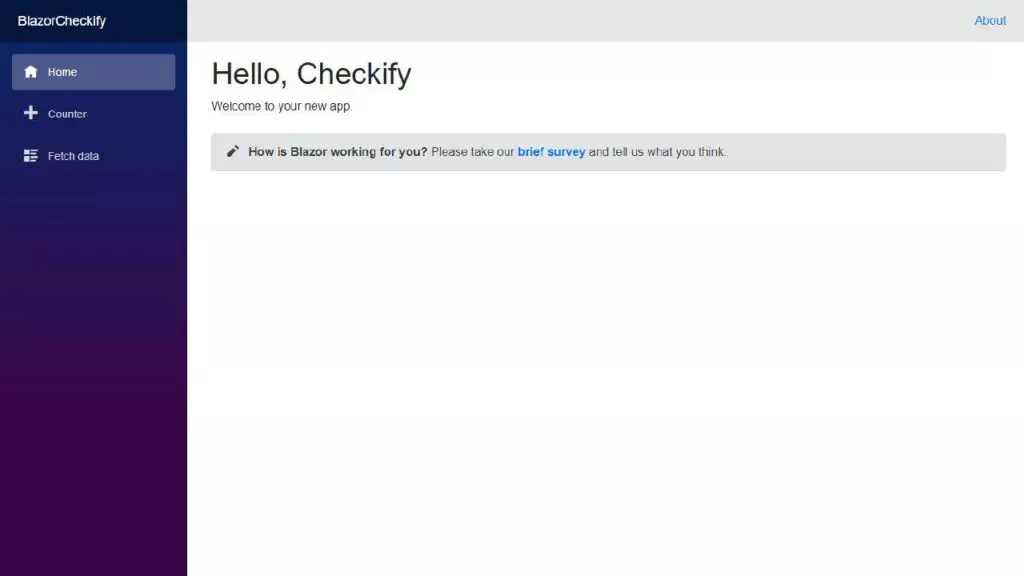 What makes Blazor so different?
OK, this is what I LOVE the most.
It's really as simple as this "What is Blazor? .NET running in the browser!"
No longer experimental Blazor is GO GO GO
Great news has arrived on the latest blog post from Daniel Roth on the Blazor team that as from April 18th, 2019 it is on the official preview! Graduated from experimental status to a preview and how it will be part of .NET Core 3.0
So Lets Start Building Checkify Web App Development Using Blazor
Still have questions?
We've got answers.
Checkify is a simple and easy way to manage checklists, tasks and processes all in one place. A collaborative space of business knowledge, best practices and know-how to guide team members to complete tasks perfectly every single time. Manage workflow and track tasks to know who's doing what, and where they are in the process. This enables tasks and processes to run smoothly, consistently and reduces mistakes. Our automation bots give checklists superpowers to make tasks happen without anyone touching a single button
What are the benefits of using Checkify?
Checkify is a checklist software that allows you to manage your business processes. Business process management systems (BPMS) have many benefits because all businesses run on processes. The main benefits to business are documenting processes, managing tasks, accountability, traceability, automation, collaboration and increased productivity. Create blueprints, a how-to guide of best practices helping save time, guarantee tasks are completed the best way every time and reduce mistakes. These are just a few reasons why using checkify can benefit your business so why not try for free.
Checklist, To-Do List and Process Management
Checklists are really powerful and have been proven over and over again throughout the years.
How can I start using Checkify?
Getting started couldn't be easier. See how checklist and process management software can help your business.
No need for a credit card to start so just click to sign up.
Any problem just asks for help. We want you to get the best out of using Checkify so just click on the chat icon in the bottom right-hand side of the page.